Chimney Sweep & Stove Servicing
Our chimney sweep uses a modern power sweeping brush and we pride ourselves on a clean and professional service. With every job we undertake, we ensure the highest quality of work is maintained. And, we provide a Certificate on completion of the chimney sweep which can be used for insurance purposes.
Contact us today to discuss your requirements. Based in Duns, we serve customers throughout the Scottish Borders, North Northumberland and Lothians.
What we offer
Chimney Sweep

Open Fire or Stove

Our power rods ensure that your chimney/flue will be safe.

£42.50

Stove Service

A full strip down of the stove, parts and bricks, overhaul of all seals followed by a smoke escape test.
*Any spare parts needed are not included in the stove service cost.
**Badly worn or marked stoves may require repainting to regain a good finish. This would incur an additional charge.

£60
Combo Deal - Chimney Sweep & Stove Service only £90

Smoke Test

A smoke pellet is lit, this aids in determining the condition of the chimney.

£15

Camera Inspections

A specialist camera allows us to inspect your chimneys condition, looking for any damage or blockage.

From £75

Supply and Fit Cowls

Whether you require a cowl to help with downdraft issues, or simply to keep the birds and rain out, we can supply and fit the correct cowl for you.

From £50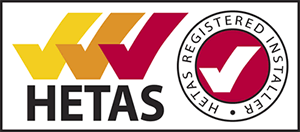 HETAS (Heating Equipment Testing and Approval Scheme) recommend that your chimney is swept at least once a year.
Most stove manufacturers recommend that stoves are serviced annually to ensure optimum output and safety.