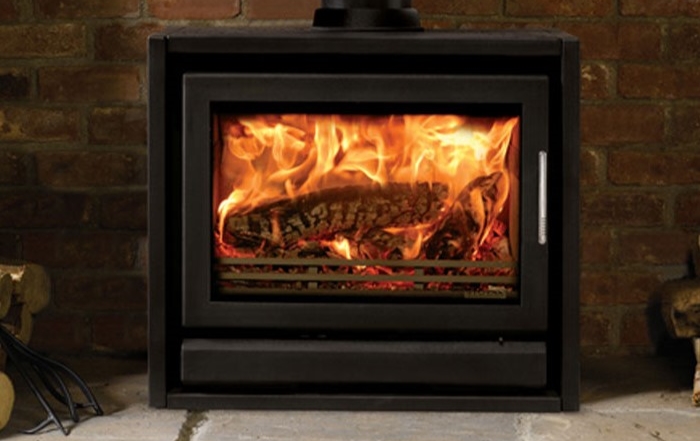 Our family run business has been delivering solid fuel to local residents for a hundred years, with the expansion of the business in that time, we are proud to offer a one stop stove shop! We can provide everything from your stove install, parts replacement, chimney sweeping, servicing, solid fuel and ancillary items. There is nothing cosier than coming in from the cold to the warmth of a wood burning stove and relaxing in front of the dancing amber flames. We offer stoves from as little as £700.00 and can help to cut your energy bills. With their modern, refined, and efficient designs, our ranges boast savings in your pocket due to their clean and efficient burn, saving you money on wood and time in maintenance. With that said, if you are considering installing a wood burning stove, we want to make sure you can enjoy the benefit of installing a wood burning stove in your home whilst keeping you and your family safe.
We have compiled a list of 8 wood burning stove safety tips every homeowner needs to know….
Installation
Our stove install teams are fully qualified to install your new wood burning stove in your home. If you are planning on installing a wood burning stove in your home, always make sure that it is installed by a HETAS accredited installer. HETAS is the governing body for solid fuel installers. All solid fuel installations must be signed off by a HETAS (or equivalent persons scheme) registered installer. Our team will ensure your stove is installed at the correct clearance distances for safety, so you do not have to worry.
Chimney Sweeping and Stove Service
Always make sure that there is enough air coming into the room and that your chimney is kept clean. If creosote is not removed through cleaning, there is a significant danger of this igniting and causing a chimney fire. Chimneys should be swept at least twice a year when burning wood. Our chimney sweep uses a modern power sweeping brush and we pride ourselves on a clean and professional service. With every job we undertake, we ensure the highest quality of work is maintained. And we provide a certificate on completion of the chimney sweep which can be used for insurance purposes. Ensure that you get your stove serviced once a year by a HETAS registered installer to keep your wood burning stove running efficiently. We have a range of packages on offer at Pearson's. Find out more here or call our team to discuss your requirements on 01361 882 277 and select option 3
Safety Alarms
Carbon monoxide build-up can occur if the area around your wood burning stove does not have adequate ventilation. You can prevent this by maintaining proper ventilation in the surrounding area. It is compulsory to install a carbon monoxide detector in your home to alert you when there is a build-up of this deadly gas.
Install smoke detectors throughout your home and check them regularly to ensure they are always in working order.
You can shop a range of safety alarms from Pearson's of Duns in store or online.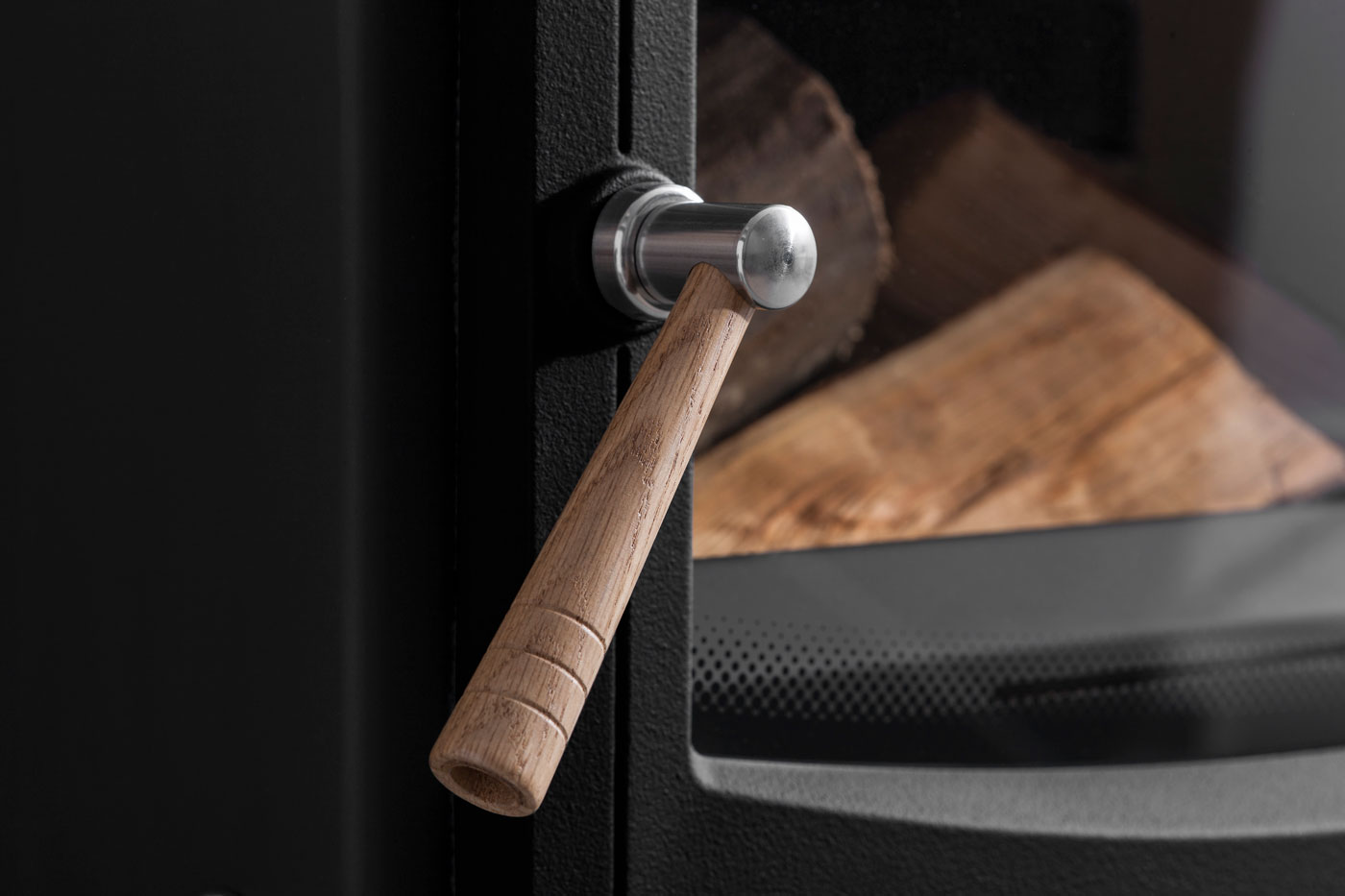 Be responsible
Never leave your fire unattended for any reason.
If you are opening the door, adding to your fire, or touching any part of the wood burning stove, make sure you use caution and additional protection to prevent yourself getting burnt.
Always supervise small children
As children are naturally curious, make sure to educate them about the dangers of fire. Children should not be permitted near any hot surfaces or the stove door.
For extra safety use a protective fire guard suited to the design of the stove within your home and make sure you never leave your little ones unattended around your wood burning stove. We offer a range of fire guards to suit your requirements.
Starting a fire
Before lighting your stove, ensure the wood burning stove's damper is wide open to allow for good flow of air.
1. Place 1 or 2 firelighters on the centre of the fire bed.
2. Place 2 large pieces of kindling either side of the firelighters.
3. Then three layers of dry kindling wood places alternatively at 90° to the layer below.
4. Place a layer of medium size kiln dried logs or a small amount of solid fuel on top, do not add too much or you might smother the fire.
5. Light the firelighters and adjust the appliance for near maximum draught.
6. When the fire is established, add more kiln dried logs or more solid fuel, and adjust the draught regulator to achieve your required burning rate.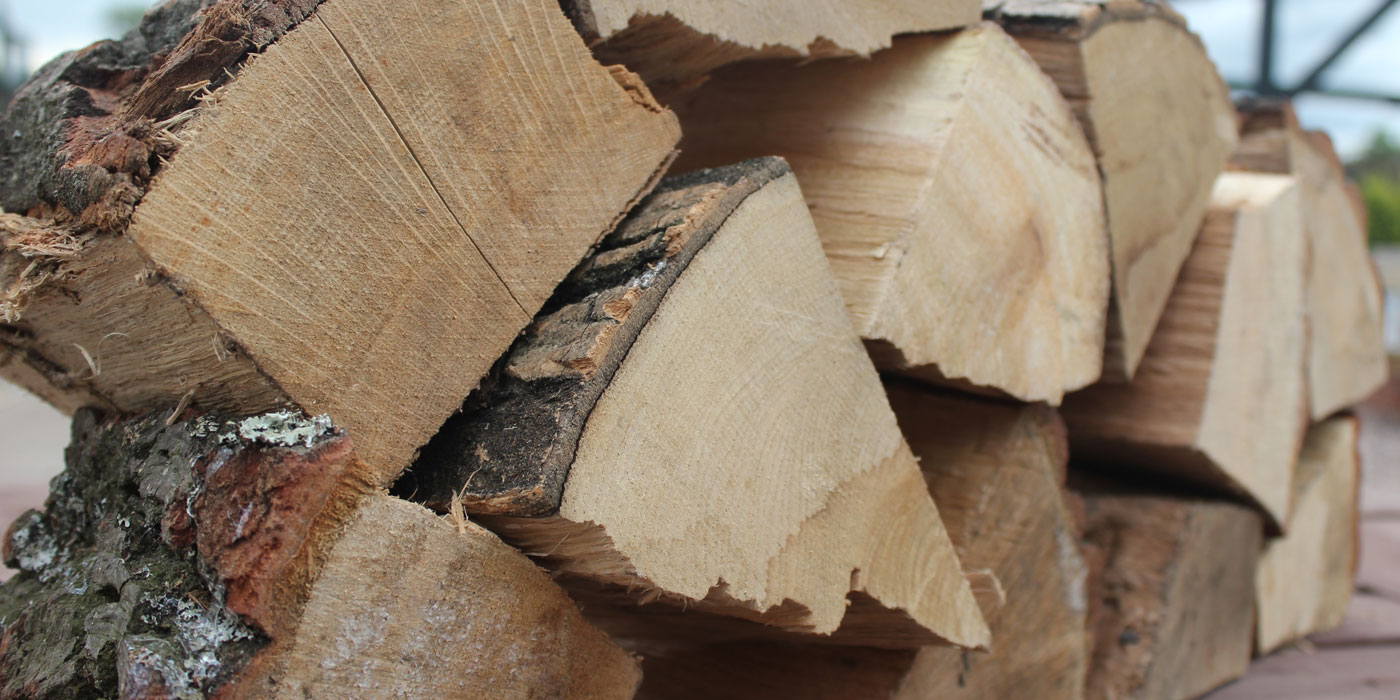 Wood Quality
Wet or newly-felled wood can cause a build up of tar or creosote in your wood burning stove or chimney, to limit this and to keep your stove running as safe and efficient as possible we recommend using kiln-dried hardwood logs that contain less than 20% moisture. The use of kiln-dried hardwood logs is supported by the UK Clean Air Strategy and will limit your exposure to harmful chemicals produced by burning wet wood. Both our Kiln-Dried Birch Hardwood Logs and our Kiln-Dried Ash Hardwood Logs are Woodsure-Ready to Burn accredited so you can rest assured that they are of the finest quality. We offer anything from nets to loose tips so we can supply any quantity you require!
Log Storage
Keep all combustibles, including logs, at a safe distance from the hot stove. Avoid stacking logs or any other combustible material immediately adjacent to the stove or boiler to avoid any potential fire risk. We offer a range of beautiful baskets, buckets and outdoor log bunkers to suit your personal requirements.